Is learning Spanish for me?
With some 400 million speakers in the world, it is no wonder that many people choose to learn Spanish as a foreign language. Would you like to know if Spanish is a language that fits your personality?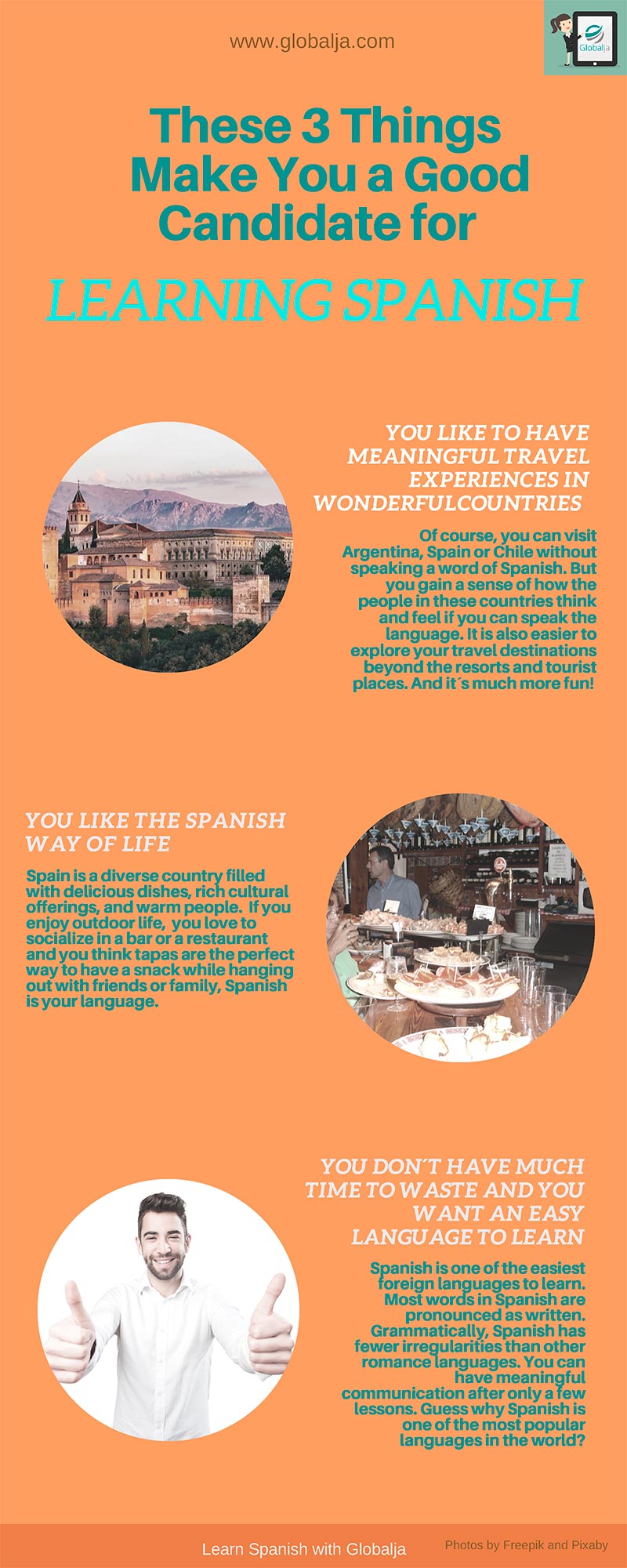 Now, are you ready to consider learning Spanish? It´s never too late!
---
By Sandra Blanco from www.globalja.de
---