Language differences between Latin America and Spain.
As you know, the Spanish-speaking world is very diverse. There are numerous national and regional varieties of Spanish and, with so many different accents and cultures, the language may sound quite different to foreigners. Are you interested in having a look at these language differences?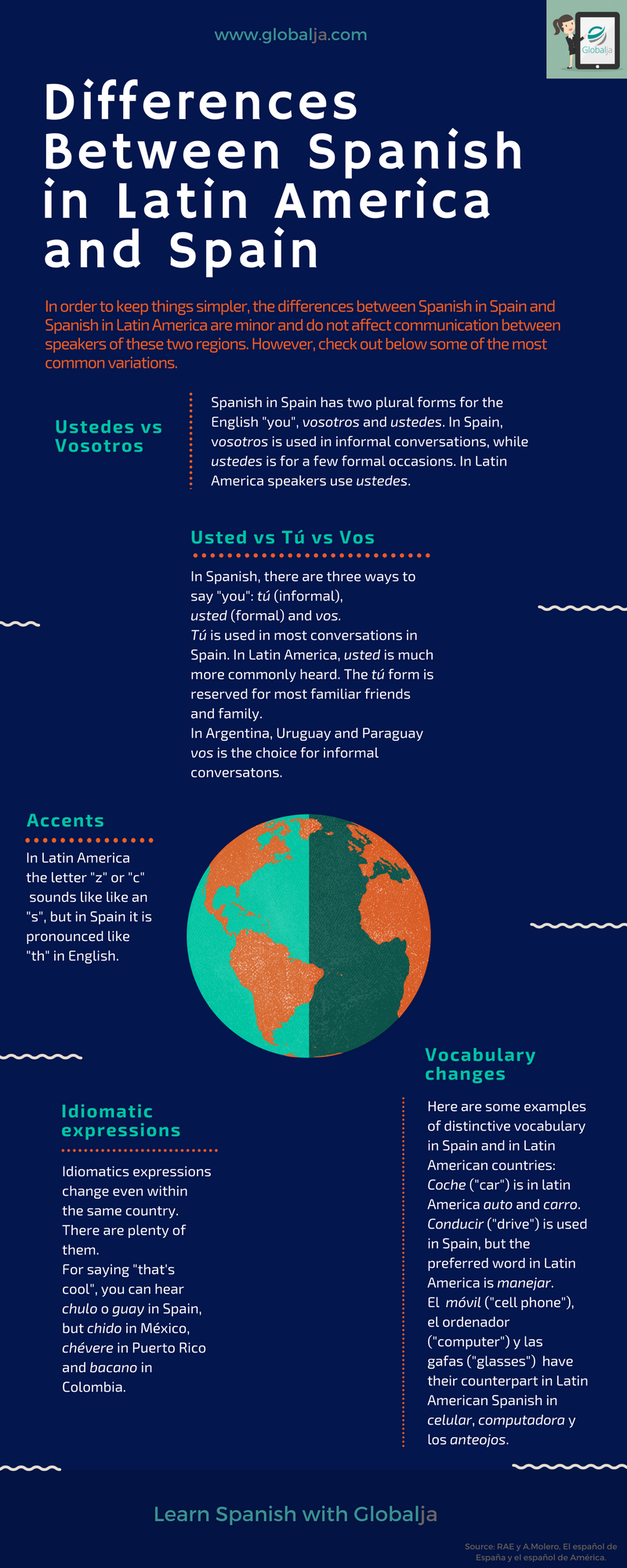 Should you learn Spanish in Spain or Latin American Spanish? That depends on you!
---
By Sandra Blanco from www.globalja.de
---