DELE versus SIELE – Globalja.
Certification for Spanish language: DELE and SIELE.
Thinking about taking a standardized test to prove your Spanish language proficiency? Should you take the SIELE or DELE exam? Both are internationally recognized certifications of your Spanish language level. Let's find out the differences between the two.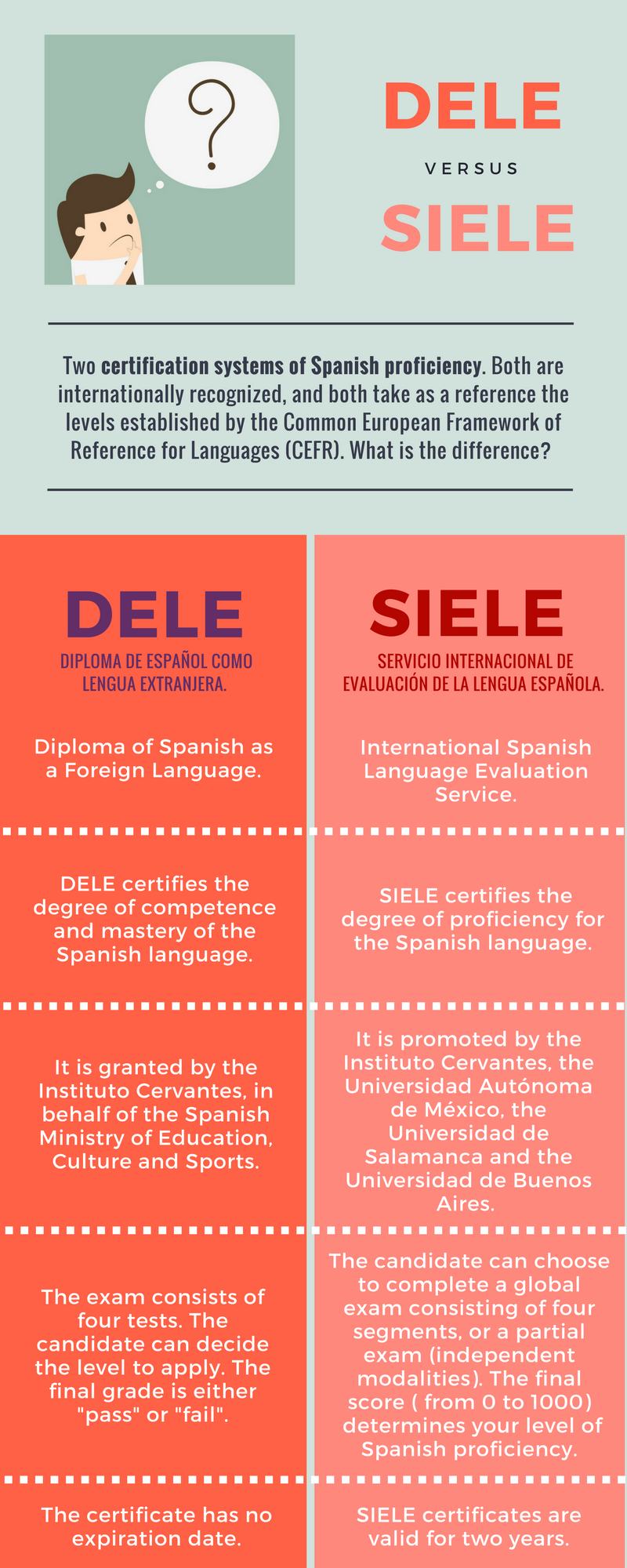 Both tests have websites that can answer many of your questions:
https://siele.org/
http://www.dele.org/
Want more DELE/SIELE practice? Students at any level are welcomed to take our private DELE and SIELE preparation courses. Just drop me a line if you are interested.
---
By Sandra Blanco from www.globalja.de
---