Spanish on the Internet and Social Media.
The global importance of Spanish.
According to the latest report by the Instituto Cervantes, Spanish is the third-most-widely used language on the internet and the second on social networks such as Facebook and Twitter.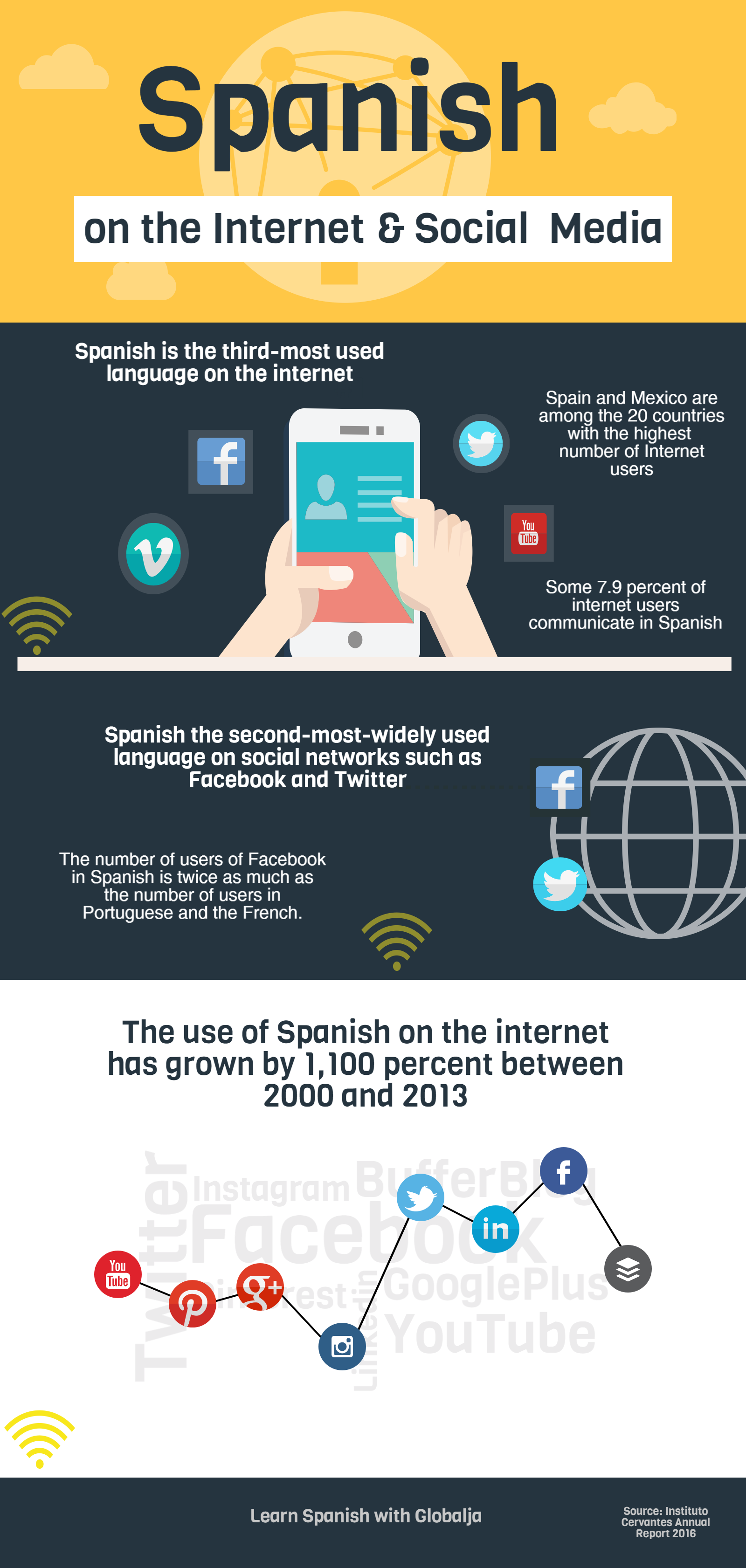 With this in mind, would you translate and localize your website into Spanish?
---
By Sandra Blanco from www.globalja.de
---